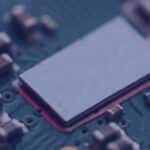 Mozaïk Storage after sales and RMA
You have questions about the delivered products or those that interest you. Please get in touch with us in the method that suits you best so we can respond to your inquiries!
• Phone : +33 1 42 57 16 23
• Email : [email protected]
• Chat
• Online web form
Return merchandise authorization
You can only return items for which you have a return authorization number.
Returning goods must be packaged properly in order to reach our facilities in perfect condition. Products that arrive damaged due to inadequate packaging will not be accepted.
Please reach out to your regular contact at Mozaïk Storage or our commercial office to obtain the return form: [email protected]
After sales Form
We appreciate your willingness to complete the form.
We will to get back to you as soon as possible.