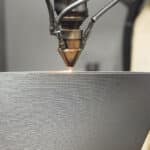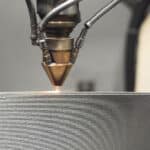 Industrial 3D printing
New production tools that allow for increasing levels of material flexibility and creative freedom.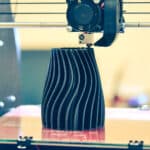 Every industrial production tool, 3D printers included, needs reliable components. They guarantee that the printing processes can be started and completed whenever and for whatever long is necessary. To put it in another way, every hiccup or malfunction costs the user valuable time and initial material. In addition, it harms the reputation of the 3D printing machine's manufacturer.
For these reasons, we provide industrial-grade Flash memory modules and cards that are designed for 3D printer integration, whether they are intended for use in motherboards, computer-on-modules, or embedded industrial PCs or small SBC like the Raspberry Pi.
The benefits
We recommend that the necessary types of Flash memory be evaluated by two different Flash memory manufacturers, just like in any other industry. This is done in an effort to anticipate and prevent any difficulty with supply during the duration of your project. We will be able to supply ourselves through Exascend, Apro, UDinfo, and Intelligent Memory. Industrial Flash card and module manufacturers who fully meet industry expectations.
All of our industrial-grade products, the majority of which have S.M.A.R.T. functionality for monitoring memory usage and planning maintenance, are equipped with these features. All have BOM fixes as well. This makes it possible to guarantee that the products in each delivery will always include the same components and firmware. Additionally, the anticipated compatibility with your systems is ensured in this way.
Get in touch with us to find the NAND type, format, and capacity that will best suit your requirements in terms of functionality and price.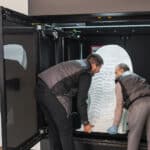 Industrial Flash memory cards or modules are crucial for 3D printers in order to ensure reliable functioning. Our solutions offer higher storage densities, faster reading and writing speeds, and increased durability compared to consumer-grade Flash memory. As a result, it is perfect for industrial 3D printing applications that require quick access to large data sets. It is also possible to design it with security features like authentication and encryption to tackle the challenges and threat of cybercrime, making it a safe choice for this relatively new and rapidly expanding industry.
All of these elements make industrial Flash memory and the Mozaïk Storage recommendations the best option when selecting components for 3D printers.