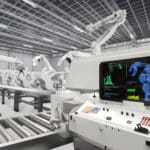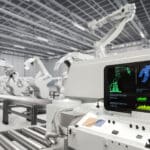 Automation, Edge Computing and IIot
To progress further in the process of raising and expanding returns.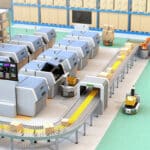 The reduction of production errors and flaws is made possible through automation. It  also helps to reduce waste or errors that need to be repeated or corrected.
Automation is based on the interdependence of highly connected processes. Therefore, it is crucial that it be managed and deployed with the highest degree of dependability from all of its actors, processes, machines, and robots.
Being connected and communicating, exchanging and validating steps, or even confirming the sufficiency to move on to the next phase. There are numerous things that automation enables. Additionally, it allows for real-time problem detection, maintenance forecasting to reduce downtime and boost productivity. However, to ensure quality, components that can handle this industrial challenge must be used.
Edge computing, often known as computer technology used ate the edge of a network, gets closer to how an application handles information. Instead of handling information through servers and centralized data centers, the tool or application handles it directly where it is collected. This eliminates the latency and data loss issues associated with the lengthy data transmission process.
Result: more effective processes.
It is crucial that these elements, which are dispersed throughout the network, be able to process and store the collected data. Therefore, the Flash memory must be of industrial quality to prevent it from being the weak link in a system built on an edge computing architecture (which includes all devices, sensors, servers, and data centers). It  must also meet the necessary standards for performance (based on the particular need), robustness, reliability, and cybersecurity.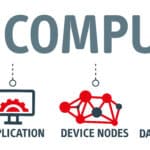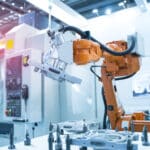 The benefits of Flash storage in automation, edge computing, and IIoT
Knowing that every need is different and that normal Flash memory is not suitable, we offer industrial Flash modules tailored to these particular needs and expectations:
S.M.A.R.T. : to monitor and predict the usage of the memory solution in your tool and system. Objectif: optimizing and planning for maintenance
Cryptography: to safeguard data and prevent any tampering with the protocols that govern your production processes
IIoT product durability and dependability are guaranteed for 2 years, 5 years, 10 years, or longer.
Are your components up to the standards set by your customers? We will present to you the industrial Flash memory that best fits your specifications.
Please get in touch with us to discuss the NAND type that will best suit your needs in terms of performance and price.
Industrial Flash memory quickly gains popularity due to its first-rate performance and energy efficiency in automation, edge computing, and IIoT applications. This cutting-edge data storage system offers powerful security measures and cryptographic functions, as well as file archiving and robot control, all while providing unmatched durability, making it ideal for long-term use scenarios requiring accurate recovery of stored information.
The field of reliable, multipurpose, and profitable storage solutions is where industrial NAND Flash memory stands out. The fact that they rely on its affordable nature and reliability allows them to achieve previously unheard-of levels of performance and seize new opportunities for their projects at a time when pioneers of peripheral computing enter a constantly evolving digital world.
In the IIOT
Industrial IoT applications require data storage that offers speed, capacity, and security. The NAND Flash memory quickly captures and reads data while using the least amount of energy possible, which is ideal for today's networked devices. To help businesses get the most out of their IIoT projects with quick deployment times and secure operations, Mozaïk Storage offers industrial Flash solutions.