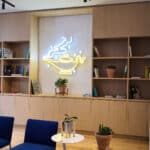 Who we are
Distributor of goods and services focused on industrial requirements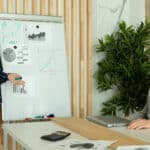 What does Mozaïk Storage provide?
Mozaïk Storage was established with the goal of offering a full range of industrial cards and Flash modules to European Small and medium size industries and enterprises and meeting their expectations on the following issues:
Wide product range
Industrial quality
HW and FW functionalities: standard, premium and custom
Flexibility quantity wise (small and big order quantities possible)
Clear road maps of our products throughout several years
Technical conformity over the project's duration (fixed BOM)
Security of sourcing
Best quality to price ratio
Availability of your distributor (us, Mozaïk Storage)
You can choose from a wide selection of products at Mozaïk Storage.
With the partners we've selected, not only do their product lines expand the possibilities we can provide to our customers, but the nearly identical products also enable us to provide more options with the desired functionality at the best quality/price ratio.
We provide you with high-quality industrial products.
For use in the widest range of environments (very low and high temperatures, dusty, resistant to shocks and vibrations, etc.), all of our partners have industrial references that attest to their high quality.
We offer flexibility with respect to ordered quantities.
We support companies, startups, and businesses regardless of the size of the quantity sought: small, medium, or large. All that matters is that you have what you require.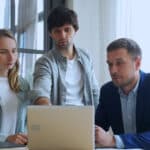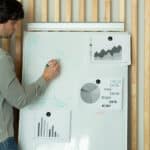 We provide support for various hardware and software functionality levels, including standard, advanced, and custom.
You want to protect your data from outside intrusions, extend the memory's useful life to 2, 5, or more years, check on its proper operation remotely, encrypt your data, etc.?  We have custom products made just for you, custom products made just for you with many programmable possibilities that you can configure by yourself (with our assistance if necessary), and custom solutions that were created and produced just for you (HW et FW).
Less trouble due to increased availability
Due to the fact that our references have been made available over a number of years thanks to our partners' route sheets, we are set up to be able to provide qualified products to your company over the course of your projects.
Additionally, there will often be six months between the announcement of a product's end of life and the time it will no longer be available, giving customers enough time to plan for an alternative product.
How do we achieve compatibility over time? (fixed BOM)
Our products have fixed BOM reference numbers that specify the internal HW and installed FW. As their name implies, they are fixed, allowing our products to maintain compatibility with your applications from one delivery to the next for the duration of your projects. By doing this, you can avoid spending time on pointless requalifications.
Security of supply is key to Mozaïk Storage's business strategy.
Suggesting you that we qualify more than one reference per project enables us to provide that reference not only at the best possible price but also with a second source of supply and better risk management. A helpful flexibility for everyone.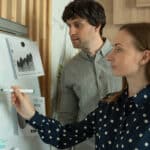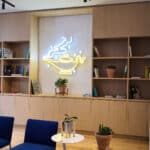 We're always looking for the best quality-to-price ratio.
Our selection of products enables us to offer both more basic references and references with more detailed specifications. And thanks to our approach of working with multiple manufacturers, we can provide you the best solutions in terms of quality and cost!
Why we are available to you
We believe that a successful and robust partnership is built on the availability, expertise, responsiveness, engagement, and communication amongst the many project stakeholders. We believe that we uphold these values, and we would be honored to serve as your supplier of Flash memory, RAM, embedded systems, and display technology.
+3500
Flash, RAM and Computing references
Contact us
Thank you for visiting our website!
You have inquiries about our product line? You need a quote for one or more references? You need a reference that isn't available on our website?
Please, do not hesitate to contact us by phone, email, or by completing the form. We will get back to you as quickly as possible!