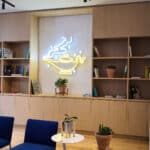 Come join our team, our projects, our clients
Bring your personality and skills to the Mozaïk Storage team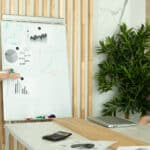 We are always looking for new team members to help our clients with their expanding needs for Flash memory and embedded systems.
You have a strong sense of initiative and proposals. Please do not be hesitant to submit your applications for positions in marketing, order management, or technical sales. Or even from a job we may not have yet encountered but which will be valuable to us.
Within a freshly remodeled building are our contemporary offices. The living room and kitchen are ideal for conversations, the building's barista provides delicious coffee, and the pool table and babyfoot let us recharge our energy whenever we need to!
You will need the following to contact us or send us your resume:
Email: contact@mozaikstorage.com
Phone: +33 1 42 57 16 23
See you soon!
Languages
Currently, 4 languages are used daily to manage projects and deliveries with clients, partners, and internal teams. Any additional language will enable us to reach new heights or follow along more effectively!
Working with many cultures…
… and on an international scale. Not only is it passionate, but it's also greatly enhancing personally!
Lots of flexibility
We are interested in you because of your abilities and personality:-) So let's discuss how to adjust the schedule so that it complies with everyone's expectations, including yours, our clients', and our teams'!
Divers markets
Our clients can be found in a wide range of markets, including industrial drones, mobility and automobil, infotainment, services and information technology, security, medical, defense, and more, each with unique requirements and preferences.