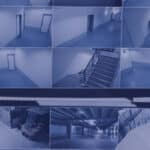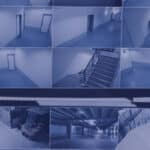 Surveillance, Access Control and Ticketing
Securing data and securing the access to it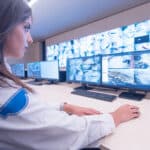 The systems of access control must be sufficiently protected and secure in order to function effectively in their role as controlling access to buildings, tools, and confidential data. This means that they must be protected against the infiltration, theft, or suppression of identifying information or tracking data.
Benefits
This approach is the one that led certain industrial-grade Flash memory modules and cards to integrate defense against intrusion features directly into the memory.
Here, we dedicate a piece to cybersecurity.
Our product line is resistant to extreme temperature ranges (-40°C to +85°C), humidity, vibrations, and shocks, among other things, so that it can remain reliable in the widest range of environments.
Our industrial-grade modules and cards all have S.M.A.R.T. functions to monitor memory usage and foresee maintenance in the majority of cases. All have BOM fixes to ensure that the products always have the same parts and firmware with each delivery. You can be sure that you will have the desired compatibility with your systems in this way.
As with any industry, we advise choosing the necessary types of Flash memory from two different Flash product manufacturers. This recommendation aims to anticipate and prevent any potential supply-side issues that may arise during the next years. We are able to provide you with a wide range of solutions thanks to the industrial products from our suppliers Exascend, UDinfo, Apro, and Intelligent Memory.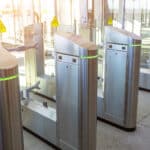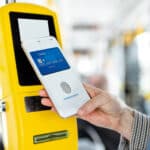 Industrial embedded computing
We offer industrial PC and Panel PC solutions, similar to those for industrial Flash memory. These solutions are tailored to your applications for access control, surveillance, ticketing, and dynamic display, among others.
We suggest that you implement Lexcom systems. As a result, you will have long-term solutions that are also crafted to address operational stability needs.
Industrial Flash memory, such as that sold by Mozaïk Storage, offers a number of benefits for access control and surveillance applications. It  has a high data retention rate, which means that stored information is retained even in the event of a power outage. It  is extremely robust, which makes it particularly useful for exterior or remote applications and allows it to reduce maintenance interventions. Because of its non-volatile nature, it is possible to store large amounts of data without the need for an electrical connection.
Finally, even though components include anti-intrusion, cryptography, S.M.A.R.T., wear leveling, and other features, their relatively low cost compared to other storage supports makes them an economical choice for many applications. Given its many benefits, it is not surprising that industrial Flash memory is widely used in the surveillance, access control, and ticketing industries.