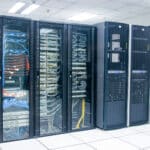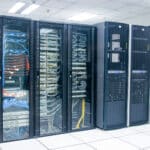 Entreprise, Data Center et Cloud Computing
Data reliability and integrity, as well as the preservation of Flash memory lifespan expectations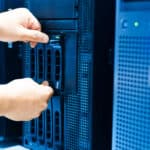 The shift to digital, the dematerialization of services, the Internet's accessibility to content and information… Everything should be running smoothly and continuously, 24 hours a day, 365 days a year. It results in increasing business, data center, and cloud computing demand.
Users want more than just business services and completely reliable servers. Additionally, they need performances that consistently exceed their expectations.
The requirement for the accuracy and integrity of the data and services is added to this requirement for continuous performance. As a result, it is essential for server management software to be able to use Flash storage components that are sturdy, enduring, and have a fixed BOM. This is an essential element to avoid any compatibility issues and guarantee that components will be available for purchase for as many years as needed.
Finally, let's remind ourselves of the importance of safeguarding data and access from the numerous attacks that business servers encounter on a daily basis. Additionally, they need to monitor the usage of the servers to reduce their idle times. The term "downtime" refers to both production management and maintenance.
The benefits:
It is for this reason that we are providing you with industrial Flash memory for data storage and industrial Vivid memory with the following features:
Cryptography of your data AES-256
TCG OPAL 2.0 protection
reliability and durability of all industrial-grade components used in the Flash modules
Possibility of including S.M.A.R.T. monitoring features for Flash memory
Your ability to order new items with the same hardware and micrologic components and to change them less frequently is made possible by their fixed BOM and long lifespan.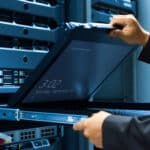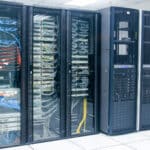 Our range includes the following form factors:
mSATA, SlimSATA, M.2, 1, 8″, eMMC/SSD/BGA/HSBGA, with a focus on the U.2, 2, 5″, E1.S, and DOM for this industry because to its compacity and storage capacity
It is also equipped with the following NAND technologies:
pSLC, aMLC, iSLC, Ro-MLC, MLC, TLC, and QLC
Digital infrastructure needs to be more powerful and versatile. Because cloud computing solutions enable them to quickly implement new services while also lowering their operational costs, more and more businesses are turning to them. The storage of data on SSDs of the Industrial and Enterprise Flash varieties (E1.S, U.2, M.2, and DOM, among others) allows businesses to adapt in accordance with their capacity and functionality requirements. In addition, high availability, performance, increased security, and access to cutting-edge technology are all guaranteed by Flash NAND technologies, which are far less expensive than conventional IT solutions.
By incorporating well-established product references like those provided by Mozaïk Storage into their Cloud and Enterprise solutions, businesses can take advantage of high-performance applications and data storage that can handle the most demanding work demands.