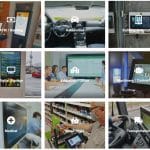 German engineered products
faytech specializes in the design, development and production of touch screens and touch screen computers with optical bonding and antimicrobial coating services. They offer products engineered in Germany and made in Asia under their control.
Quality standards
They ensure that all products comply with German quality standards. This is done through extensive training and compliance with the latest factory standards, including ISO 9001:2015.
Faytech is focused on providing reliable industrial touch screen solutions that can be used 24/7 in demanding and harsh environments.
Designed in Germany
Faytech AG is headquartered in Witzenhausen, Germany. Their R&D team and product management ensure that their latest innovations are designed and researched before they are passed on to experts and put into production in China.
Arne Weber, founding director of faytech, started developing and marketing electronic devices in 2001. Then, in 2006, the current faytech AG started importing touch screens to Germany. Within  three years, the German company had become the leading supplier in this field in Germany.
Since 2010, faytech AG has been manufacturing touch PCs in its own factory in China. Today, all touch screen devices offered are designed and manufactured by faytech according to ISO 9001:2008, in line with strict German quality guidelines and expectations.
Faytech's strategy is to provide the best quality/price ratio in the industrial and B2B markets.