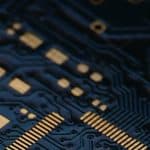 Automatic data encryption
Self-encrypting drive (SED)
The current era of rugged edge computing and the Internet of Things (IoT) presents incredible opportunities for innovation. However, the security challenges inherent in the high-tech computing environment threaten to stifle innovation.
That's why Exascend's Self-Encrypting Drive (SED) solutions offer a unique opportunity to duplicate innovation at the edge without compromising data security.
Even better, SED's negligible impact on system performance means that encryption and data security no longer come with notable compromises. With self-encrypting drives, however, it's time to secure data, even in applications with a limited risk profile. With impenetrable AES-256 encryption, powerful protocols like TCG Opal 2.0, and smart features like user-specific key ranges, SED takes security seriously.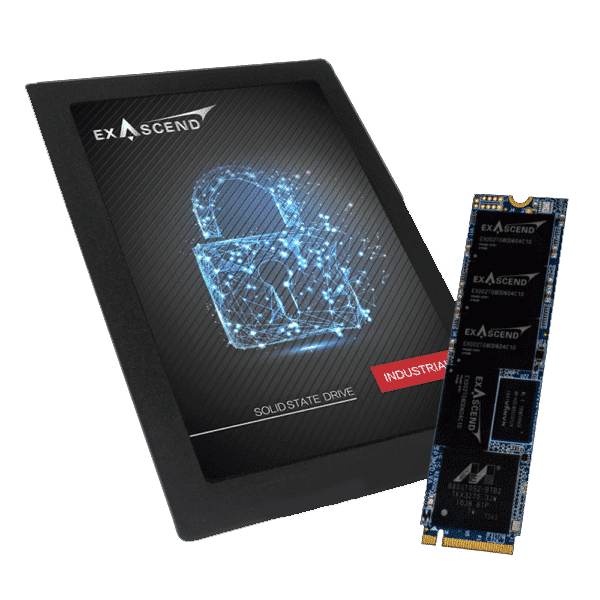 – Exascend Flash Explorer Portable SSD, E1.S, M.2, 2,5", U.2, eMMC/µSSD/BGA, mSATA
– Exascend microSD, SD, CompactFlash, CFast, CFExpress A and B cards
Self-encrypting drives (SED)
A popular implementation of full disk encryption is SED. Self-encrypting drives achieve full-disk encryption by leveraging dedicated storage devices to perform hardware-level encryption. With SED, the storage device automatically encrypts data before storing it on the device, leaving no data unencrypted.
Advantages of EDS
The impact on system performance is negligible because the storage device handles encryption/decryption with the built-in encryption engine, not the host device.
Various implementations are available, allowing great flexibility.
Full Disk Encryption (FDE)
With full disk encryption, all data stored inside the storage device is encrypted. This means that if the storage device falls into the wrong hands, the author cannot access any data.
FDE Benefits
Negligible impact on system performance in hardware-based deployments.
Unlimited encryption to specific partitions, folders or files.

To find out more about our range of SED solutions from Exascend, contact us via all the usual channels and our contact page !