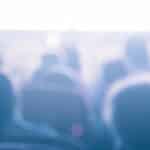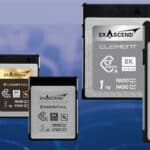 Cinema and professional photography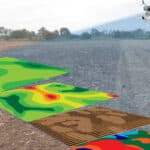 Professional digital technology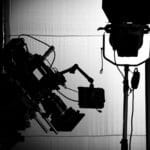 Professional film and photography have transitioned to digital over the past several decades. The transition to 4K and 8K high definition and the increase in the number of images per second from 24 to a multiple of 24 (48, 72, 96, 120!) are two major advancements that go along with this change. The camera moves more fluidly as a result.
Additionally, HDR (high dynamic range) technology like Dolby Vision, HDR10, and HDR10+ widens the dynamic range of colors. All of these factors raise filmmakers' and photographers' expectations for their storage options when working with RED, BlackmagicDesign, Canon, Hasselblad, and Atomos.
We offer a selection of industrial Flash storage to support this sector's pursuit of perfect mobility (in harsh environments) and the absence of recording capacity limitations.
This solution is perfectly in line with the demands of the filmmakers, photographers, and technical teams and includes features like:
CFExpress cards:
RED approved for V-Raptor
VPG400 certified
Automatic RAID recovery (Exascend RAID ECC)
8K Raw capable
Writting up to 1850 MB/s
Reading up to 1700 MB/s
IP67
5 year warranty
CFast cards:
Developped and certified with Z CAM
RED certified and approved for RED Komodo
Writting up to 500 MB/s
Reading up to 520 MB/s (560 MB/s for ARCHON)
High performance SATA-III
Low energy consumption
Designed to meet the demands of professional photography and filmmaking.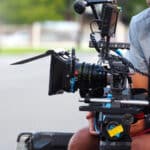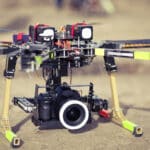 Extreme UHS-II V90 SD card SERIES :
Writting up to 280 MB/s
REading up to 300 MB/s
Resistant to X-rays and magnetic fields
Withstanding rain and dirt
The benefits
We also have more industrial Flash storage cards and modules in addition to these three product categories. They will support you throughout your image and video creation, editing, and processing processes thanks to our high-performance and large-capacity SSDs. Currently at 8TB per unit!
In the fields of professional film and photography, industrial Flash memory plays a significant role. Its main benefit is its small size, which enables it to be integrated into photography equipment, compact cameras, and professional movie cameras without sacrificing the quality of the results. Additionally, flash memory is incredibly resilient, able to withstand extremely high and low temperatures, as well as harsh environmental conditions that would damage conventional hard disks.
Last but not least, this approach is reliable and offers high storage capacities at a reasonable cost. As a result, photographers and filmmakers can access larger amounts of data without suffering any negative effects. All these advantages make cards and SSD Flash drives and SSDs essential tools for every professional photographer or technical filmmaking team.
Comparatively to traditional memory cards and hard drives, it offers an equal number of other benefits. Because in addition to being small and durable, it also has a low energy consumption and quick writing and reading speeds. As a result, it is also perfect for capturing 8K and HDR videos and filming fast action sequences. Additionally, flash memory can withstand physical shocks and vibrations.
All of these qualities make industrial flash cards and modules essential tools for every professional photography and filmmaking technical setup.
In post production too, since SD cards and SSD are also unsed in applications like Blackmagic HyperDeck Studio, Blackmagic Duplicator, ATEM Television Studio.